19th Annual Benefit Concert
Friday, September 15th at the Ting Pavilion in downtown Charlottesville
Thank you so much!
See you on September 15th.
The Benefit Concert raises crucial funds that enable the Free Clinic to provide health care, mental health services, dental care and prescriptions to uninsured and under-insured working adults, at no cost to them. Free Clinic patients have access to primary care providers, as well as endocrinologists, gynecologists, dermatologists, optometrists, psychiatrists and other specialists. Last year, the Charlottesville Free Clinic served over 2,400 members of our community.
Join us as we celebrate the Free Clinic and rock out to Nathaniel Rateliffe.
Purchase a sponsorship packet with exceptional seats or an individual ticket today. GA standing tickets are available as first come first serve.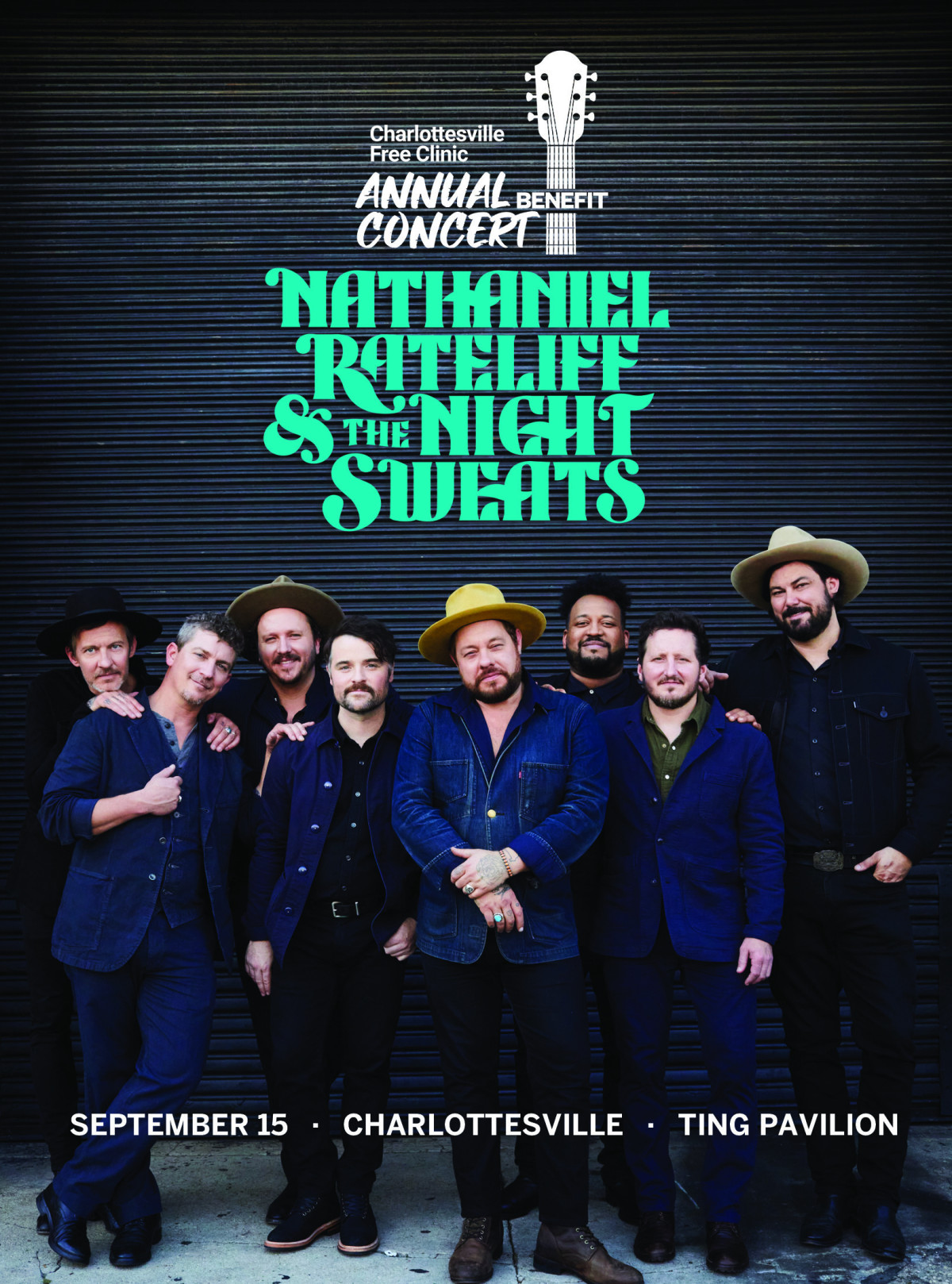 Thank you so much for supporting the Charlottesville Free Clinic.
If you have purchased a sponsorship package, we will be in touch soon with information regarding your tickets and day-of information.
For questions, please contact clarissa@cvillefreeclinic.org.