Request an appointment
Share your contact information and request to see a doctor at the Free Clinic.
Existing Patient?
Access your Patient Portal here
Hours
Monday–Wednesday and Friday, 8:00 a.m.–1:00 p.m.
Thursday, 9:30 a.m.–1:00 p.m.
Monday–Thursday, 2:00–4:30 p.m.
Monday, Tuesday, and Thursday, 5:00–8:00 p.m.
Clinica Latina Hours
1st Tuesday of every month, 5:00 p.m.–7:00 p.m.
3rd Thursday of every month, 5:00 p.m.–7:00 p.m.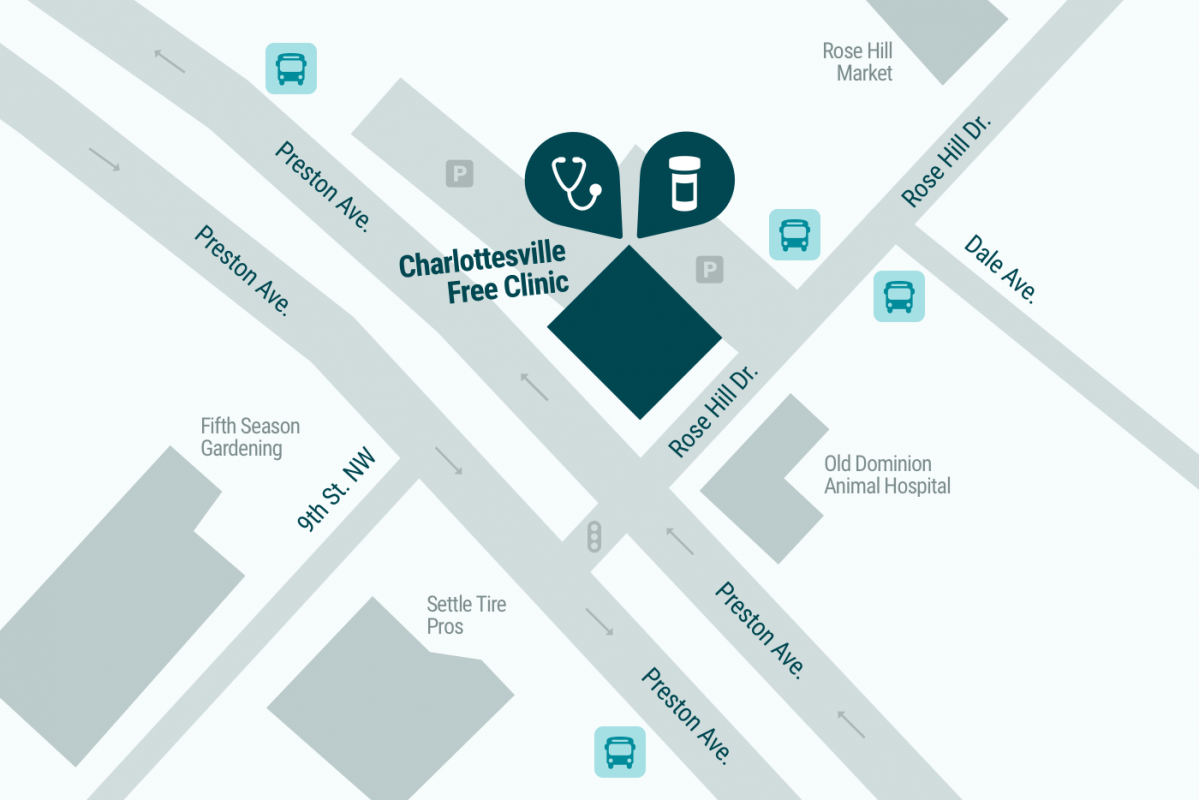 Need testing? Visit the Health Department
The Free Clinic does not offer STD/STI testing. Visit the Charlottesville Health Department for STD/STI testing, birth control, and vaccines.
The Charlottesville Free Clinic offers free care and treatment for:
Chronic illnesses, such as diabetes, high blood pressure, high cholesterol, asthma, allergies, and thyroid disorders
Minor illnesses, such as bronchitis, sinus infections, the flu, and urinary tract infections (UTIs)
Mental health support and integrated care
Is this for me?
You are likely eligible for medical care at the Free Clinic if:
You are between the ages of 18 and 64.
You do not have Medicare or Medicaid.
You have some income (if you have NO income, you are likely eligible for Medicaid).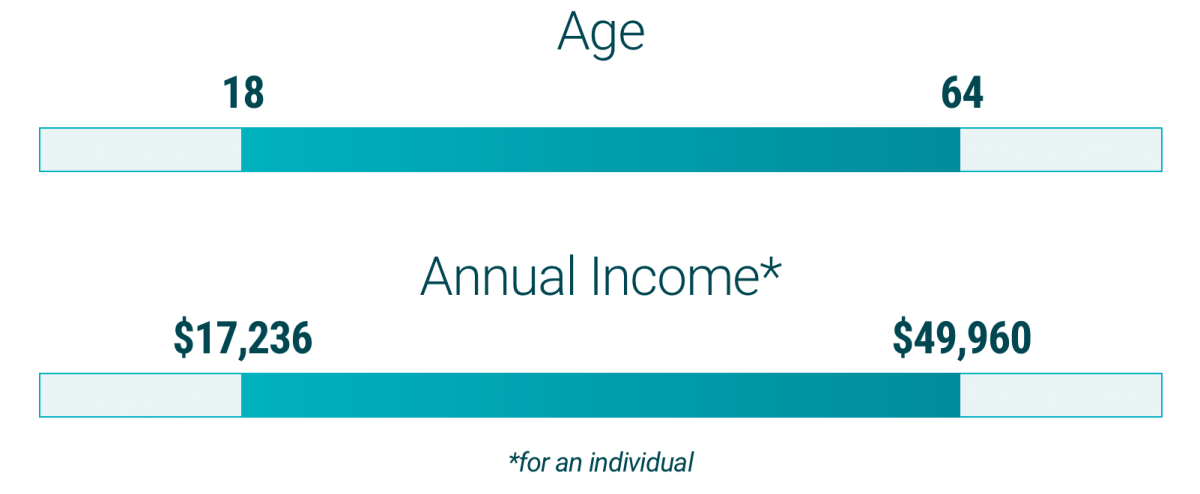 Request an appointment
Call the Free Clinic at (434) 296-5525 or click the button to request an appointment online.